Chinese-to-English Translation Services
I regularly undertake Chinese-to-English translation projects in a number of fields, including those noted below. Interested? Please contact me.
Translated Excerpts for Marketing
I accept commissions from authors, agents and publishers to translate excerpts from contemporary Chinese novels for marketing to publishers worldwide. Past assignments:
Mission from Gondwana (崗瓦纳之约) by T.K. Garbo; Urho by Hong Ke (《乌尔禾》,红柯 著);  Funeral of a Muslim by Huo Da (《穆斯林的葬礼》, 霍达 著); Canticle to the Land  by Fan Wen (《大地雅歌》, 范稳 著); The Last Quarter of the Moon (《额尔古纳河右岸》) White Snow, Black Raven  (《白雪乌鸭》), and Peak among the Mountains (群山之巅), all by Chi Zijian (迟子建);  Shanghai Baby by Wei Hui(《上海宝贝》, 卫慧 著); Reflections on the Greater Middle East by H. K. Chang (《大中东行纪》, 张信刚 著); I'm 18, Gimme a Chick by Feng Tang (《十八岁给我一个姑娘》, 冯唐 著), and The Embassy's China Bride by Jiu Dan (《大使先生》九丹著).
Traditional Chinese Arts & Culture
Translated books (published): Chinese Dress & Adornment through the Ages (《中国历代服饰艺术》,高春明 著) by Gao Chunming, and two volumes that I co-translated, The Most Beautiful Chinese Classical Paintings (《最美的中国古典绘画》) and The China Tea Book (《中国茶书》,罗家霖 著).
Contemporary Chinese Fiction
Translated novels (published): The Last Quarter of the
Moon (《额尔古纳河右岸》, 迟子建 著) by Chi Zijian, and Shanghai Baby (《上海宝贝》, 卫慧 著), by Wei Hui.
Co-translated novel slated for publication within 3Q 2017: Confessions of a Jade Lord (《时间悄悄的嘴脸》, 阿拉提·阿斯木 著), by Uyghur author Alat Asem.
Translated short stories (published): Green Tara by Tibetan writer Tsering Norbu (《绿度母》, 次仁罗布 著), out soon in summer 2016 issue of Pathlight);  Doomsday by Han Shaogong (《末日》, 韩少功 著);  Sidik Golden MobOff  by Uyghur writer Alat Asem (《斯迪克金子关机》, 阿拉提·阿斯木 著); and Back Quarters at Number 7  by Manchu author Ye Guangqin (《后罩楼》, 叶广芩 著)
Management & IT/Electronics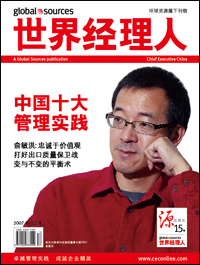 I launched editorial coverage for several Chinese-language B2B magazines and web sites, and trained and managed their editors and translators, including China's leading management portal, 世界经理人 (Chief Executive China Online), and  国际电子商情 (ESM), which targets China's electronics factory managers and purchasing engineers. For a sampling of my writing on business topics based on online surveys I personally designed, see 经理人对中国当前商业法环境缺乏信心 and 经理人生存状况调研 .